Cross Canada Blog Hop.. November!
Welcome to our November Blog Hop featuring creations made with products from the mini Holiday With Heart Gift Guide. To purchase any of the items seen in our blog hop today, contact your local consultant to place an order.
We hope that you will take the time to leave comments on our posts, as we love to get feedback from our viewers....whether it was something that you really liked or some new technique that was used that you would like to learn how to do....by leaving us comments, we get to hear what you like, and what you want to see. Thank you… now on to our hop!
If you have just hopped onto my blog, you can start here as this is a circular hop, but if you want to follow us across Canada then please start at the beginning and join Michelle at
My Creations with Michelle
. If you came from Karen of
Clearly Precious
then you are in the right place!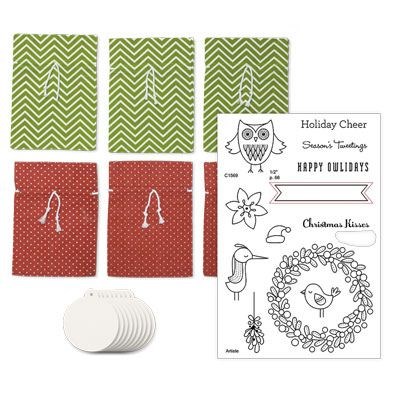 I was pleasantly surprised when I opened the kit and saw just how big the gift bags are, they will easily hold a small gift like some homemade cookies or candy or mittens or a tightly folded scarf... and of course the stamp set is super cute!
I quickly stamped up a few gift tags using Pigment Inks so that I could go back and colour in the details using alcohol markers. Of course I used my very favorite product... Glitter Glitz Gel to finish off both my tags.
I really like how these turned out and I really, really like how quick and easy they were to create! I am the very last "stop" on this hop across Canada but if you are still completing the circle your next stop is back at the beginning in Nova Scotia with
Michelle
of
My Creations with Michelle
.
Thanks for hopping along with us - we hope we were able to inspire you to get creative using some of the designs, products and techniques seen along the way. Join us again in December when we will be featuring projects that would make great gifts. We hope you will join us again on December 15th.